When it comes to your custom home, location matters. It affects the costs associated with building and living in your new home for years after it's built. You should be picky about building on a lot because it can impact the overall experience outside the home, inside the home, and determine aspects of the building process as well. So before you buy, design, and begin construction, you must consider the impact of the location.
If you already purchased a lot, don't fear! An experienced builder, like us, can still help you consider the opportunities and limitations of the lot while developing a plan with you that fits your needs. Let's talk about the top ways your location impacts you and your future home.
The Top 4 Ways Lot Location Impacts Your Custom Home
1. Location, location, location
The phrase, "location, location, location" is commonly used in real estate. This is because location plays an integral role in determining a home's value. A popular location usually results in higher demand for homes there which can also impact its resell value later on.
In addition, a huge consideration for parents is the schools available to residents of a location. Homebuyers should consider their proximity to local amenities and other businesses. Ask yourself, how close do you want to be to local restaurants, grocery stores, public institutions, and other businesses? All of these factors play a role in determining the best location for you.
2. Soil Conditions
Another consideration under the topic of location that can affect your custom project is soil condition. Soil conditions are important to assess for two main reasons. One, the type of soil can determine how much shifting you can expect over time. A large amount of shifting can be dangerous as it can cause breaks or cracks in your home's foundation. Also, certain types of soil are not ideal for certain building materials s as they won't retain the right amount of moisture underneath the home, causing improper drainage. Additionally, homeowners may want to look for soil that's ideal for planting if they plan on doing major landscaping or gardening.
3. Physical Features 
As a homebuyer, it can be difficult to foresee how your land will physically support the home you envision. In the end, you just want to see your dream house built on that land. But there's a lot more involved than just design. That's where we can help. With an experienced contractor like us, we can survey the lot and determine if it will work for the type of house you want. We'll find out what steps we must take just to prepare the land for building.
The topography of an area can have a huge impact on the building process. If your lot is flat, chances are construction will be smoother and not require costly excavation. However, if you want a certain type of ceiling height or walk-out basement, a slope may better accommodate those features. If you purchase a lot with a significant slope, it will likely cost more to excavate and grade before building.
And here are a few other things to think about…
Do you know much about sink holes? They can be small, which may not be a major threat right away. This is still something you'd want to know before you buy land and begin building. What about flood plains? You can build on land that's on a flood plain, but you will need to talk to homeowner's insurance representatives to get a quote about flood insurance for your unique lot. Some flood plains are less impacted than others, which impacts the price of the lot and the price of flood insurance. This is determined by FEMA, categorizing these lots into 1 of 4 zones.
Here is a list of other factors to consider when looking at the physical aspects of a lot before you build on it:
Erosion control
Drainage
The scope required to clear the lot
Trees and other wildlife on your lot, whether or not they should be protected while building
4. Laws, Restrictions, and HOAs
Aside from the physical features of your lot, every homeowner must consider the laws and restrictions in the area–such as HOA rules– that you must comply with. Here are possible requirements you should discuss with a contractor like us before you begin building anywhere:
Surveying the lots to show easements and available utilities
Whether or not the area is on sewer or septic
Restrictions imposed by an HOA
Restrictions imposed in flood zones
Historic preservation
Natural preservation
Overlay districts may require additional setbacks that aren't on the survey.
The orientation of the home. An HOA may require the home to sit on the land a certain way. If you want certain amenities in the home, such as eco/passive solar, geothermal, or specific window views, you'll need to consider if this is allowed.
Although there are many aspects to consider before you buy and build, don't forget about the plethora of benefits of creating your home through an ultra-custom process and with trusted contractors. These 2 elements can make all the difference!  It's our job to guide someone like you through that process. We can make the decision-making a little easier because of our years of experience. The end result is an intentionally-designed home.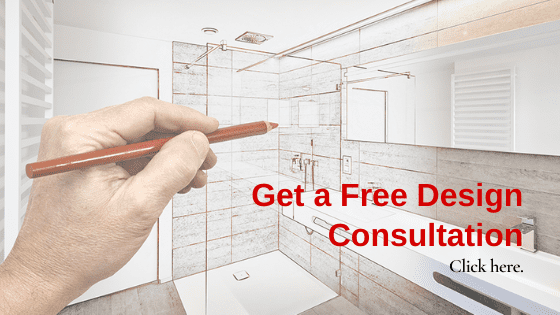 If you are a homebuyer looking to find the perfect location to build your custom home, you're in luck! Our team of builders are experts when it comes to the Louisville and surrounding areas. We know our neighborhoods, locations, and communities like the back of our hand! If you're in need of any custom home building services, let P.L. Lyons be the team you rely on. Request a free building assessment on the plans you have in mind or the lot you've purchased, we'd be happy to talk through what it takes to make your dream home!