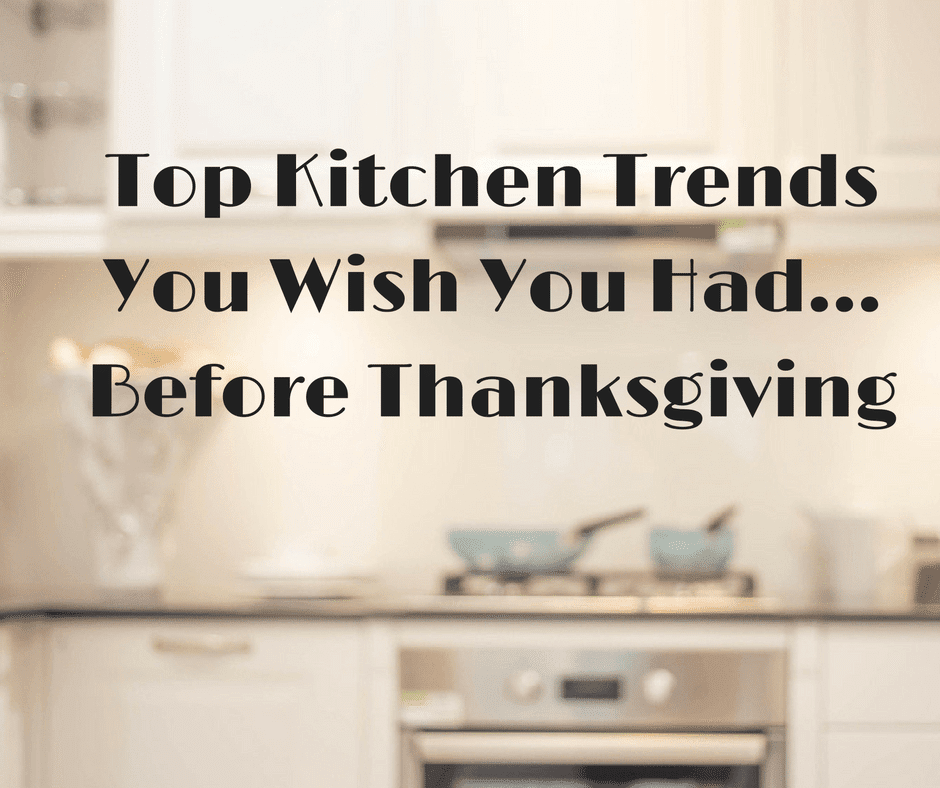 Twas the night before Thanksgiving and you are, hosting your crew, you wish you had more counter space and we do too! 
There is nothing worse than preparing for a holiday gathering at your home and realizing that your kitchen is greatly lacking, maybe it is space, maybe it is design elements. Nevertheless, as the big day looms in front of you, here are some elements that you might consider should you be in the market for a new home or even just a kitchen remodel.
Brighten Your Kitchen
Working in a dark kitchen is not only gloomy, but it can make your time less efficient. Natural light is always the preferred choice over having to use artificial lighting. Make room for windows using innovative strategies like extending cabinets to the ceiling and opening the kitchen up by sacrificing some wall space.
Organize Your Kitchen With Convenient Cabinetry
Fighting with your junk drawers can be extremely frustrating, and fearing an avalanche of pots and pans each time that you open your cabinets is a terrible feeling. Newer cabinet features allow ease in organization and hopefully will bring an end to pots and pans pouring out when a door is opened.
Some of these custom cabinet features include soft-close doors and drawers within the cabinets to help improve the efficiency of kitchen design. Innovative design has made cabinetry for kitchens more than just a place to store your dishes, once you get your hands on this new style of cabinet to test out the features, you won't want to live without them!
Create the Right-Sized Spaces
The kitchen is the heart of the home, take the time to sit down with a builder that can transform your wishes (and needs!) into the kitchen of your dreams. Maybe a large island with lots of counter space is just what you have been dreaming of, or a double oven to ensure maximum batches of cookies in less time would make sense in terms of laying out your kitchen. Make sure you take the time to talk with your builder about your everyday habits in addition to your style while hosting.
Install Innovating Lighting to Transform Your Kitchen
Task lighting, cabinet lighting, and smart systems for entertaining, cooking, or homework are turning kitchen spaces into family spaces. Specialty lighting draws the eye to feature-worthy surfaces and improves the functionality of a kitchen.
As you are preparing for Thanksgiving, what feature do you wish your kitchen had? What feature do you have currently that you find you can't live without?