The job force in America has seen a big change over the last 10 to 15 years. For some time, the focus shifted away from craftsmen or trade-skilled jobs and gave greater emphasis to careers requiring advanced formal education instead.
While our country may still be focused on creating the next surgeon, we cannot forget the jobs that keep our daily lives functioning properly. Ones that teach the skills needed so regularly in our homes and cities such as fixing a plumbing problem or installing carpet into a house. These tasks make a huge difference in our everyday lives.
At P.L. Lyons, we understand the need for tradesmen in today's society and don't want our readers, followers, and the rest of America to forget the reasons why. Workers with trade skills are necessary in our modern age, as the current Baby Boomers are retiring from those positions. This paves the way for Millennials and Generation Z to have ample opportunities to fill these jobs as soon as possible.
However, many schools across the US have cut shop class from their curriculum and do not offer hands-on classes for any type of trade skills. This is an issue as children need this type of exposure even just for tactile learning and personal life skills. As a result of this change in our schools, young people are not actively seeking career paths for jobs in a trade. Today, we want to share some of the crucial reasons why we need tradesmen and trade school.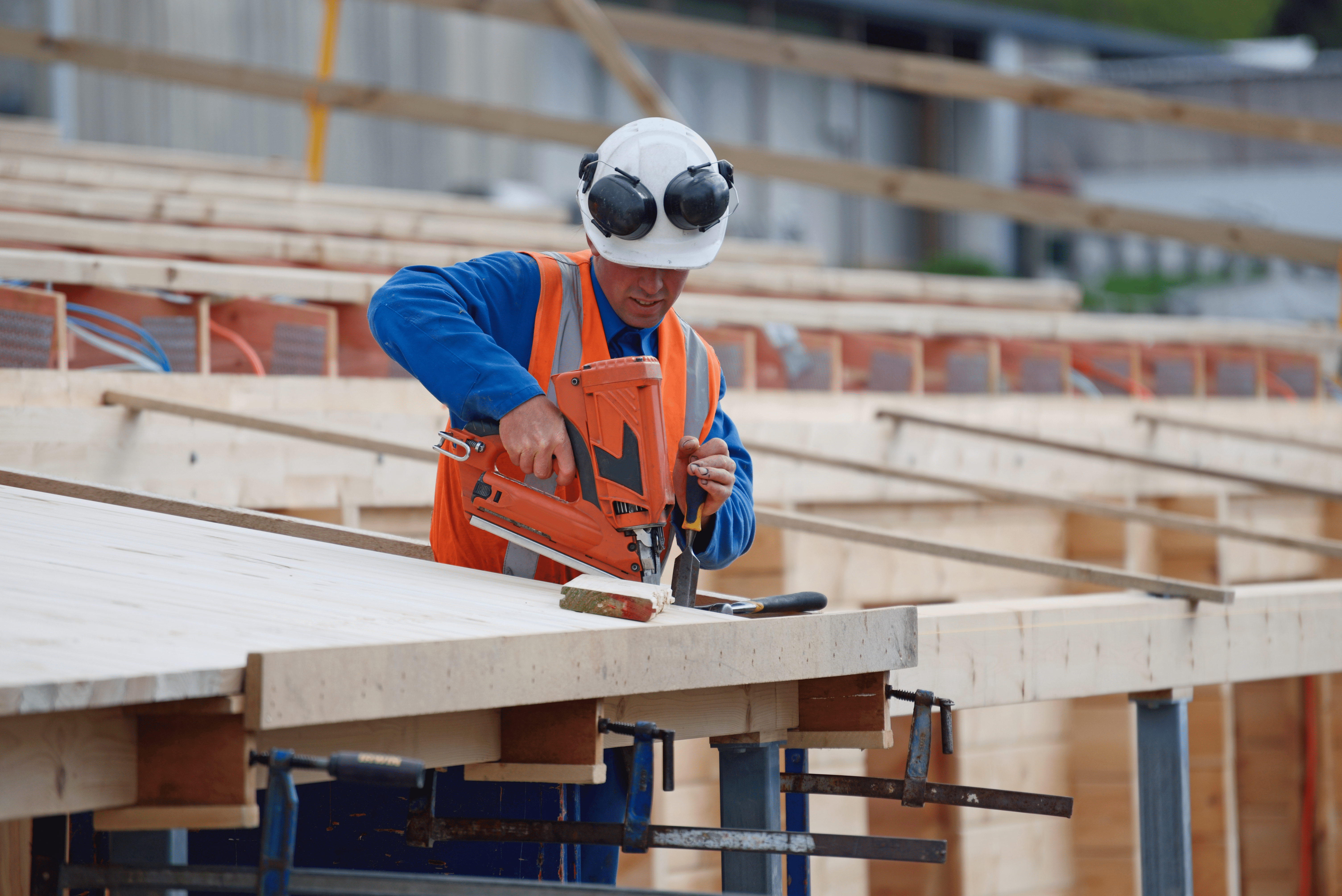 The Craft Of Tradesmen and Why We Need Them
If you– or your child– is considering a new professional path, we encourage you to consider a job with some sort of trade. There is a high demand for this in the job market today. Here are the top reasons why you should consider the path or encourage your child to consider trade school as the next career move:
Save Valuable Time and Money– Trade skill students complete their programs in around two years, which is half the time of a regular 4-year university, and then they are on their way into a clear path in the job force. Many students who do graduate from a state university struggle to find a job to pay off their student fees/loans (an average of $10,000 a year) after graduation. However, students who attend a trade school or community college for an associate degree in their desired field will graduate with little to no debt due to its affordable prices, more scholarship opportunities, and easily accessible grants or loans.
Specific Skills, Training, and Expertise– Not only do tradesmen have valuable skills that all people need to address everyday needs, these skills are highly sought after right now. There is an excess number of trade jobs in the job force today because not enough people are gaining the skills required to qualify for them. These roles require less education, only specific training which many trade-related businesses are happy to provide on the job.
Easier Entry- Most college graduates leave their programs having little experience in their desired profession. This is what makes trade schools truly stand out. Students experience hands-on training and learning so that when they apply for jobs, their experience speaks for themselves. If you are a high school student interested in gaining experience before entering trade school, start with a summer job or apprenticeship, especially in an area of manual labor that requires less specialized training like landscaping. This kind of job can still boost your chances of moving into another trade with greater specialization.
Job Security– We will always need welders, construction workers, mechanics, etc. no matter how automated we become. So you can have confidence in the job security for years down the road. If you're already looking for a full-time job, apply first to a local Heating and Air, Plumbing, or Trim Carpenter company that offers in-house training. These companies are actively seeking new employees to add to their team and are willing to pay for your skills!
To Make a Good Living– The common stereotype about tradesmen is that they do not make as much money as professionals who earn a Bachelor's or Masters Degree. However, the BLS reported that the nation's 512,290 electricians averaged $52,910 a year, and the top 10% made upwards of $80,000 annually. The most recent survey from the National Association of Colleges and Employers found that Bachelor's Degree Graduates had an average salary of $50,550 a year.
We have a very unique story to prove this last point. A recruiting organization posted a job for an attorney that started out below $30,000. They also posted about an open trade position. That job started out at over $50,000 a year. Within a few weeks, several people had applied for the attorney job that paid much less. No one applied for the trade position. Now, this could have been because few people in the area had any background in that trade skill. More likely though, this occurrence was a result of the stigma that still remains about trade workers while viewing an attorney job with superiority. We believe this stigma must end.
 "The strength of our economy, the safety of our communities, the future of our infrastructure and the hope of keeping American manufacturing alive relies in great part on building the next generation of skilled tradesmen." -John Ratzenberger , Media Planet
As you can see, there are many benefits of attending trade school and pursuing a career in a trade. It takes a strong work ethic and willingness to learn your desired trade among other admirable attributes. But that is just another advantage of learning a trade; you are able to see results when you work with your hands. You are so often able to learn as you go. We believe working in a trade makes you reliable, well-rounded, and knowledgable about an assortment of skills.
The Trade School Impact on Custom Home Building
At P.L. Lyons, our skills in homebuilding and design are our craft. We use that to make dream homes. We understand the need and significance for experienced home builders within the design and building industry. Our team is dedicated to mentoring, hiring, and training hard workers who have the potential to become experts! We believe this starts in the schools. Achieving great craftsmen only happens through access to the knowledge of these skills. So, we encourage you to learn more about trade schools if you're interested in a career in the homebuilding industry or a similar one. We also encourage you to advocate for this kind of training in our schools!
Thankfully, though, we're not the only ones speaking up. You may be hearing this discussion more and more through popular personas like Mike Rowe, the face of the show Dirty Jobs. We agree very much with what he shares on this topic. Would you also join us in encouraging these jobs in our culture? Please re-share this blog post to keep the conversation going.
Contact us today if you would like to learn more about what we do at P.L. Lyons or if you are interested in learning about career opportunities with us.