The new year has gotten off to a great start with a bunch of industry events, and we're excited to tell you about the next two! The Home Product Expo will be at the end of the month on January 30-31, and the Home, Garden & Remodeling Show will take place March 18-20, 2016.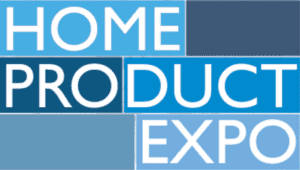 Home Product Expo
The Home Product Expo will feature 70 local businesses to showcase the latest in home improvement products and give advice to new home builders or homeowners who wish to remodel. L&N Federal Credit Union puts on the event each year, and the turnout of enthusiastic buyers has been steadily growing each time. This will be the 6th year of the show, and we expect it to be the best one yet!
Location:
Paroquet Springs Conference Centre,
395 Paroquet Springs Drive, Shepherdsville, KY 40165
Show Hours:
Saturday, January 30 from 9 a.m. – 6 p.m.
Sunday, January 31 from 10 a.m. – 4 p.m.
*This show is FREE to the public.
If you are building a new home or remodeling, you won't want to miss the opportunity to talk to all of the experts in one place. Come out and see all of the possibilities for your home!
Home, Garden & Remodeling Show
The Home, Garden & Remodeling Show should be great this year! Sponsored by Window World and LG&E, the show will be held at the Kentucky Exposition Center – South Wing B & C – Louisville, KY. They are expecting over 350 vendors this year showcasing the latest in home, gardening and remodeling. The seminar line-up this year will have something for everyone, with topics ranging from cooking with local chefs to landscape design that is energy efficient. Check out the seminar stage schedule!
Location:
Kentucky Exposition Center, South Wing B & C,
937 Phillips Ln, Louisville, KY 40209
Show Hours:
Friday, March 18 from 10 a.m. — 9 p.m.
Saturday, March 19 from 10 a.m. — 9 p.m.
Sunday, March 20 from 10 a.m. — 5 p.m.
*The ticket gate closes one hour prior to the closing times listed.
Some of the special features of this event include:
The Disc-Connected K-9s World Famous Frisbee Dog Show
The Trend Seminar Stage
The Kids Craft Area
The Garden Stage featuring Melinda Meyer
The Building Industry Association of Greater Louisville has provided their contact info for anyone seeking more information about this event. Feel free to give them a call at 502-429-6000 or e-mail gail@bialouisville.com for additional information not found on their site. If you attend either of these shows, be sure to let us know what you learned!