Over the past few months, we have been honored to be featured in various publications in the Louisville area.
While it is never our intent to brag about the media coverage that we receive, we do think that it is worth sharing in a roundup type post every few months!
The Articles
We were featured in the Norton Commons blog section, with a feature covering what could be expected during Homearama 2016.
Homearama Countdown: P.L. Lyons Architectural Builders
"P.L. Lyons Architectural Builders is, at heart, a design and construction firm specializing in tailor-fitted custom homes. P.L. Lyons prides itself of working closely with its clients to create a project that will be loved for years, and it's all-brick ranch-style home on lot N268 in Homearama 2016 will be no exception."
Homearama Connection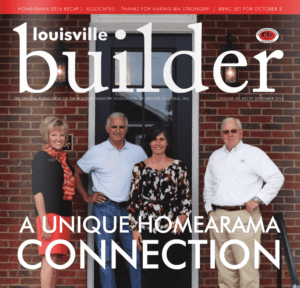 If you are in the market for a new home, why not consider building a custom home? We would love to start a conversation about building your dream home, contact us today!