Yes, we are using luxury and vinyl in the same sentence and we aren't joking!
Vinyl flooring has come a long way in the past few years and it certainly isn't the vinyl that you remember covering your grandmother's kitchen floor.
In fact, luxury vinyl tile has been the fastest growing flooring segment since 2015. It is resistant to water and caring for it is a breeze, which if you have kids or pets, is a huge bonus.
For 2017, there are some lovely vinyl trends that are taking the flooring industry by storm, some of these look just like the real thing. Here are some of the more popular trends we are seeing in luxury vinyl:
Wood Look Vinyl
This look is gorgeous, and just think, since it is water resistant you won't have to worry about little helpers in the kitchen ruining your floor.
Metallic Look Vinyl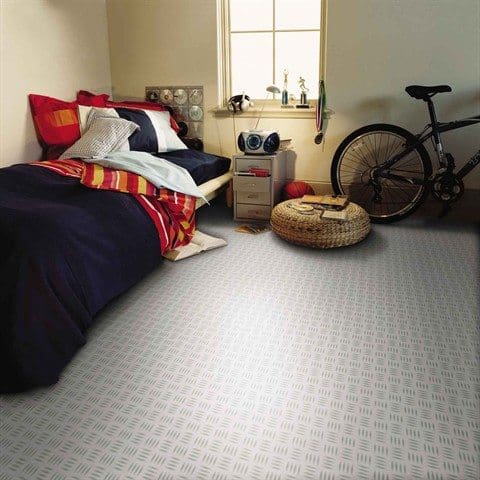 This look is a perfect for a room where being a bit bolder is not an issue, like a playroom or a child's bedroom.
Stone Look Vinyl Flooring
If you didn't know that the stone pictured here wasn't the real deal, our guess is that you wouldn't have been the wiser.
Which of these vinyl flooring trends do you think you would use in your home? Comment below and tell us your favorite!