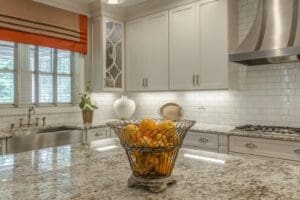 Deep breath. It's finally over. That's often the feeling you experience if you're a custom builder or architect involved in a Homearama show. Multiply that times four homes this year, and we don't mind saying, we're a little bit winded. That being said, we wouldn't trade it for the world. Perry, Adam and Ben of P.L. Lyons Architectural Builders love the Homearama experience. This year's show was no exception.
We were very privileged to build two custom contracts in this year's show for two amazing clients. We also got to showcase some of our best work in two homes that are currently for sale at the time of this post.
Thanks for all those who stopped by, asked questions, stopped back by, asked more questions, and voted for one of our homes. Without the public, this show wouldn't exist, and we appreciate your patronage.
Some of the highlights and benefits of this year's Homearama show were:
Floods in July (say what!)
Scorching heat (we're used to that)
Large crowds
A beautiful site at Spring Farm Lake
A diverse combination of homes and features from the area's top builders
A chance to get ideas for your next home or project
We won a couple awards for "Best Masonry" and "Best Concrete." Since the proper foundation is a big part of building a home that lasts, we were excited to win these awards.
A lot of visitors asked us for decor specifications and we promptly answered by adding the Homearama paints colors along with granite, hardware and flooring details on the website.
The Homearama show officially ended two Sundays ago and was followed up with the furniture sale on Monday. Things culminated with the awards luncheon this past Friday. See the list of winners click here on the BIA of Louisville website.
We wanted to let you know as your Homearama Builder, that next year's show will be at two locations:
Norton Commons
River Crest
We have plans to participate in both locations, so if you're interested in building a contract, then reach out to us today. There are a lot of benefits from building a home in Homearama.