Are you considering moving to Louisville, Kentucky? Or have you already recently made the move to the 502 and want to know all the things that will make this new city feel like home? We are here to share some the most important facts that make up this city. Also many of these details are what make Louisville unique and a great place to live.
Not only are we known for some of our landmarks such as Churchill Downs where the Kentucky Derby is held, we are located on the Ohio River which provides opportunity for family fun year-round on the waterfront.
We want to share the key things to know in Louisville if you're interested in residing here. And if you're interested in designing a home that's custom to you, we have a few  lots for sale that could expedite the process for you. Plus we know a lot about MANY residential communities here because of our extensive portfolio of building in them. Our community pages  list important details for those specific areas.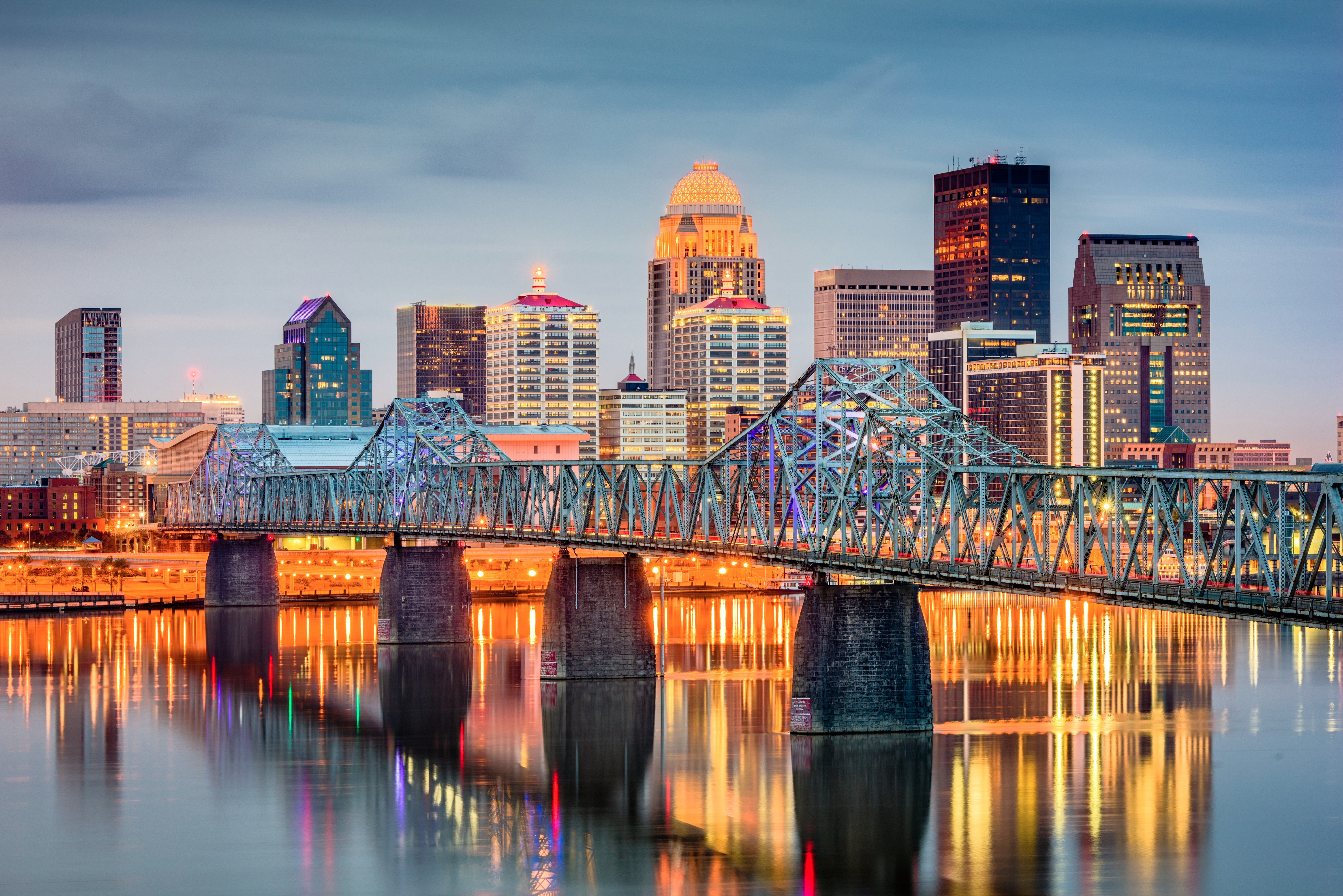 Economic and Labor Facts for The 502
A driving factor that influences where you call home is your job. Supporting ourselves and our families is a top priority when we make important decisions like that. A plus for a bigger city is the amount of employers located within the city's limits. Louisville has a plethora of major employers that offer jobs at a larger capacity.
Here are the top 5 employers in Louisville:
Humana Inc., a health insurance and services company;
Kindred Healthcare Inc., a health care services company specializing in hospitals, rehabilitation, and nursing centers;
Yum Brands Inc., a fast-food restaurant chain including Taco Bell and KFC;
Brown Forman Corp., an alcoholic beverage company, including production and marketing; and
PharMerica Corp., a pharmacy services provider for health care facilities.
The city is home to 1.28 million residents, within the Louisville, Jefferson County, Kentucky-Indiana Metro Area. In 2016, there were 622,536 Louisvillians within the city's limits, estimating a population of 626,136 by 2018. The median household income of a family in the Louisville/Jefferson County KY-IN Metro Area is $54,546. Another important factor that families consider when moving to a new city is schools districts. Fear not, there are many options within Louisville to satisfy your family's educational needs. There is 179 public schools in the Jefferson County Public School District and 101 private schools.
From Shopping to Dining, Here are Our Favorite Spots
Whether you want a trendy, hip area near downtown or a suburban spot, there is an area that suits everyone's wants and needs in Louisville. St. Matthews is your prime shopping location in the city with two malls in a two-mile radius from one another. Closer to downtown is The Highlands, a local hotspot with all things shopping, dining but with a unique, multicultural flair.
Downtown Louisville has a collection of restaurants and nightlife. Near downtown is Nulu East Market District, the trendiest, up and coming spot in the city housed with breweries and unique eateries. Old Louisville has an eclectic city feel that you can't find anywhere else here while still preserving a lot of history in its architecture.
The Clifton/Crescent Hill area is residential with accompanying shopping and dining centered around family fun. Lastly, Louisville has a set of "Towns" that residents categorize by location: Butchertown, Jeffersontown, Hurstbourne, Middletown, and Germantown, to name a few. All of these have unique aspects that set them apart from one another.
Along with a variety of schools, there are plenty of options for grocery shopping in each pocket of the city. From big-chain stores to small retailers, there are selections for every dietary need. Kroger and Meijer are popular grocery chains with numerous locations around town. Some other chains are Aldi, Fresh Market, Trader Joes, and Whole Foods. Rainbow Blossom is a local grocer that has a successfully provided natural and uniquely curated goods for many years in multiple locations.
Lastly, the leadership is another factor you might be interested in knowing about your new city. The mayor of Louisville is Greg Fischer. He is accompanied by a Metro Council made up of 26 districts. The current governor of Kentucky, Andy Beshear, and the governor preceding him was also local to Louisville.
What do you need to make your full transition to Louisville?
These are the main facts and information we think you should know if you're looking to live in Louisville, KY. As the largest city in Kentucky, it has loads to offer its community and we want all its residents to take full advantage of it.
If you have any questions regarding the Louisville homebuilding industry, contact us–P.L. Lyons Architectural Builders– for more information. Our company founder previously served as President of the local Building Industry Association of Greater Louisville. We have extensive knowledge and experience in all things architecture and building which offers greater peace of mind for the families who work with us on their dream home.
We want to remind you again about our community pages too to see facts about a few Louisville neighborhoods we've worked in a lot. If you happen to be interested in building something new in one of those communities, you can easily start a conversation with us!