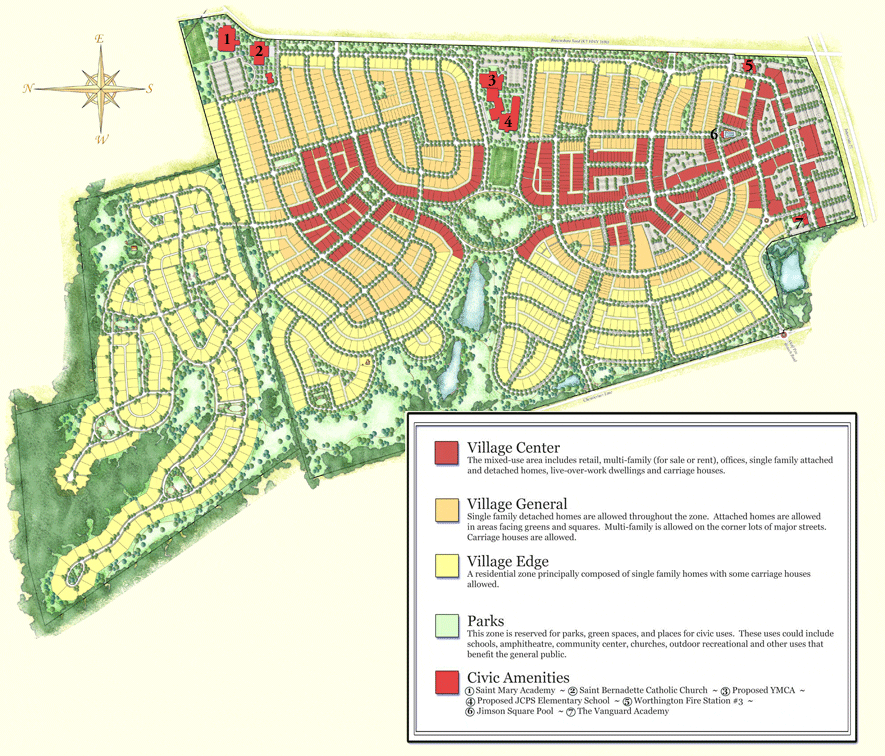 This year will be Norton Commons's second time hosting Homearama and we're excited to feature two of the Homerama houses on display. Have you ever wondered how the vision of a community such as Norton Commons came to be? It's one of the most unique developments in the Louisville area, with parks, schools, retail shops, and restaurants all within the boundaries of a neighborhood. We thought it would be interesting to do a little research and share some of earliest visions of this blooming development.
The History of Norton Commons
From the start, Mrs. Mary Norton Shands decided to follow in the footsteps of her father, George Norton, who was a television pioneer that put WAVE-TV on the air. She viewed what was previously WAVE television's farmland with a progressive edge and had high ambitions for this area. However, Shands wanted the property to be more than just another east-end subdivision.
The Vision of the Development
Developers Charles Osborn and David Tomes had plans that fit exactly what Shands was envisioning. Osborn and Tomes were dedicated to a concept called New Urbanism that was rising in popularity. Their vision for the neighborhood centered around affordable homes and walkable streets with convenient shops, restaurants, parks, and community centers.
Andres Duany joined the vision and was given the task of using the space to promote healthy living and environmental protection, while also giving the area character. Duany gathered his team and began the design process. An article in the Courier-Journal said of Duany's vision, "Mr. Duany believes we need to get back to what neighborhoods used to be; places where the old and young, the rich and poor, worked, shopped, and went to school."
Norton Commons Today
Norton Commons's motto is simple: "More life per square foot." Restaurants and retail shops are within walking distance. The town center is surrounded by beautiful residences that link together through parks and walkways, creating an easy flow between residential life and community. At Norton Commons you can have it all – a nice place to relax with the family, grab a bite to eat and do some shopping before walking home.
The neighborhood has homes designed for everyone, from condos to townhouse to single family homes. This year we will be building two homes for Homearama including "The Bungalow" and "Classic Cottage." If you're interested in owning a Homearama 2016 Norton Commons home, you can check out our Norton Commons community page. Then join us July 16-31 to discover the charm of Norton Commons and all the design and decorating possibilities Homearama has to offer.
Image credit Norton Commons