Winter is in full swing and the temps have dropped, making outdoor projects and home maintenance a chore. If the January blahs are starting to get you down like they are for us, choose to cozy up with some indoor redecorating. What is the coziest room in the house? The master bedroom should be a cozy, relaxing hide away.
Take a look at these four dreamy master bedroom decorating ideas. Some are classic, others we find whimsical, but either way they are inspiring us to redo our master bedrooms!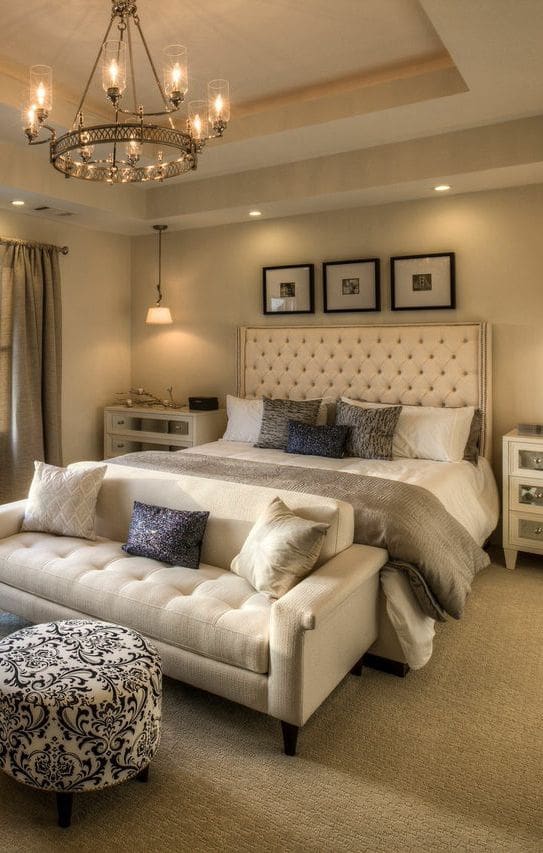 Decozilla has this beautiful mostly white/off white bedroom that is the perfect spot to curl up with a book and unwind after a long day.
This cozy country bedroom has appeal for a sophisticated homeowner as well as someone who prefers a country feel.
This bedroom has a show-stopping mosaic that instantly draws your eye to the bed. It is so cozy and warm in that room!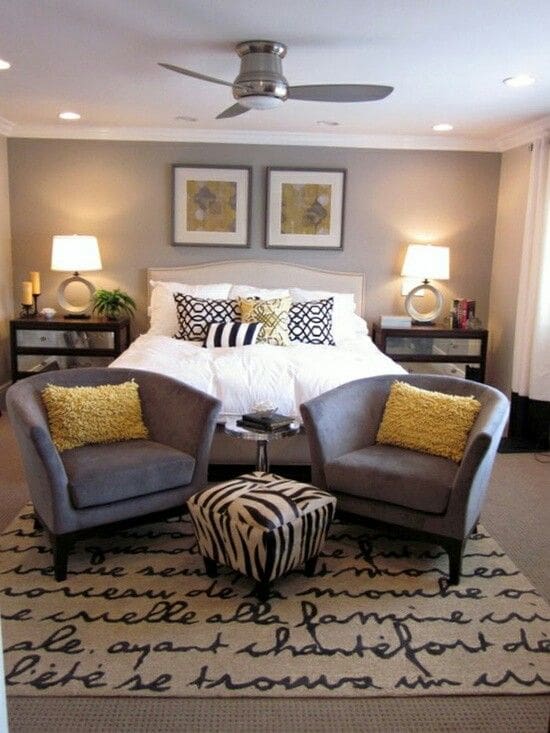 This bedroom plays off of gray and white, it is feminine but offers enough gray that men will fit right in. If you like the headboard, BecomingMartha has a tutorial on her site.
Creating a cozy master bedroom is the perfect winter project. All of these ideas and more can be accomplished with a quick trip to the local furniture/decor store and a few hours spent in your warm house. If you really want to avoid the cold, stay inside and get some addition ideas online from our interior furnishing partners Cherry House Furniture, Carpet Specialist, and Century Entertainment.
Is your master bedroom your favorite place to unwind? Share your favorite master bedroom designs with us in the comments below, and let us know how you make your home feel extra warm in the winter.