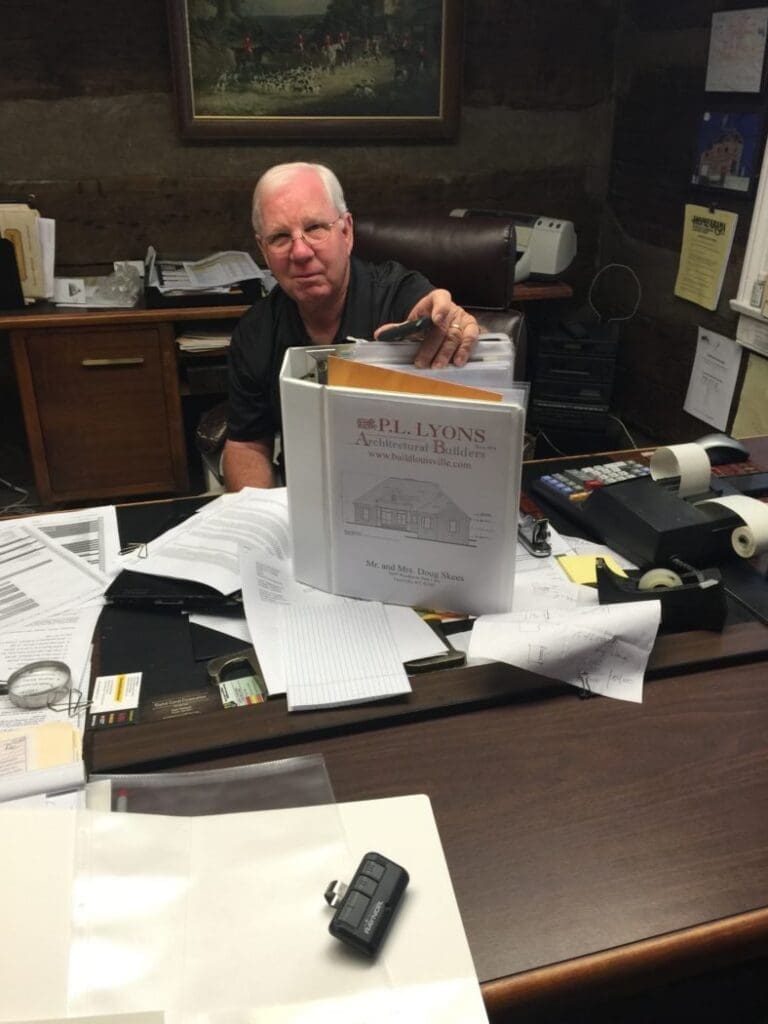 We have been a part of the business community in Louisville for over 40 years now, so we definitely have stories to tell. We feel proud to be a contributor to our local community by continuing our work in the Louisville area and beyond. Louisville Business First shared an in-person article about Perry Lyons and our history this month. We were obviously thrilled to be a part!
A Peek Inside the Article
This article began with Perry's upbringing. With a path towards the plow, Perry decided on a different career than his father. Perry's experience in real estate after college and a relationship with 2 architects as his mentors, opened his eyes to the excitement of home-building. Although it was a surprise to his father, Perry shared with him many times that he's doing his own type of farming. The process of building a home requires a similar level of patience and diligence with each step, waiting for the final result to yield a well-designed home and a lucrative buyer.
Unique Aspects of Our Work
Also like the seasons of farming, Perry and P.L. Lyons has weathered many seasons of the housing market. But in his exclusive with Business First, he was able to share some of the keys to surviving those changes. One way the company survived rough times in the mid-80's and during the 2008 housing crisis was by taking on home remodeling jobs and building relationships with clients still willing to take a risk on a home during a rough market. Our company also had a willingness to tackle projects in other parts of Kentucky. We utilized a more conservative business model during these and other seasons.
Thankfully P.L. Lyons has also had bountiful seasons. As we shared in this recent article, our brand is clear. We love specializing in custom, high-end home construction and remodeling jobs. We've had some of the most unique projects. And the desire for these types of homes has continued to grow.
If you read the article, you may have noticed our discussion on the plight of TV remodeling shows! We could write 10 blogs JUST on that topic –the good and the bad. These shows have affected many interactions with on-boarding clients because the televised content rarely shows the minutiae of home-building, especially costs and regulations that accompany the process. It's best if all future home-builders had this awareness. Being aware of the limitations of a TV show can help you have a better experience when you begin building your own home. It's not always shiny or entertaining. Maybe this article will help us get that message out even more!
We Try to Make Our Passion Obvious
Perry said it during his interview and we'll say it again. We work hard, and some of what we do takes blood, sweat, and tears. Nothing good comes easy. But one of our favorite things about what we do– something that keeps us going– is meeting someone with a dream who comes to us for help. Then seeing their joy when they see the finished product – their dream come to life. It gives us joy, too.
If you are a subscriber of Louisville BusinessFirst, you can read the full feature about Perry Lyons and the story of P.L. Lyons Architectural Builders here. If you'd like to talk to us more about what we do or how we can help you, let's start a conversation right away!