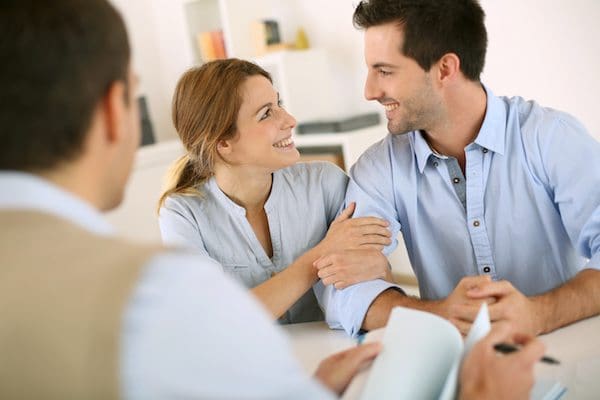 Building a new home can be endlessly exciting and increasingly overwhelming at the same time. You start off dreaming about the life you and your family will build in your new home, and while this vision keeps you motivated through the process, let's face it; sometimes you feel like you are drowning in the details.
One of the first steps to building your dream home is choosing the right builder. Choosing the right builder can eliminate a lot of the chaos that can happen if an inexperienced builder were to build your home. Check out the list below for five things you should expect from your builder.
Experience and a Solid Reputation
Investing in a home is not something that should be taken lightly. When choosing a builder, make sure to find someone with years of experience on the job. Any good builder will have story after story of lessons they have learned along the way, and you don't want to be one of those "lessons" to a builder who is just starting out. Check out your prospective builder's website and scan a portfolio of the homes they've built. Do you like what you see? You can also ask around and see what your friends and co-workers thought of their home-building experience. Lastly, check to see if the builder has insurance and an up-to-date license to back them up. Having experience and a solid reputation could be the difference between a smooth process and a flat out crisis. Getting the right person for this job is important!
A Detailed Budget
Home building is an art that is notorious for going over budget. With all of the details and estimates that go into building a home, it can be a tricky thing to come up with an exact price. However, an experienced builder will plan for the unknown and give you a range that accounts for the unexpected. Sit down with your builder when the budget is presented to you and talk through the calculations. The builder should be able to explain in detail how he came up with the numbers and talk with you about how he budgeted for things that are hard to estimate. The more details he gives, the more confident you can be that the project will stay within budget.
Allowances for Finishing Materials
Above we mentioned that an experienced builder will account for the unexpected. A lot of what jacks up the price of a home and throws it off budget are the finishing materials that people don't know they will want until the end. On average, new home have about a 10 percent overrun. A wise builder will account for this in the budget. That way you can have the freedom to choose the materials that you want in your home without having to worry about going over budget.
6 and 12 Month Walk-Throughs
A proper builder will schedule a time to walk through your new home with you after you have lived in it for 6 months and 1 year to make sure that everything is working properly. During this walk through your builder will inspect the house and take note of any problems that you've encountered. You will want the peace of mind that comes with knowing that your builder cares and is committed to quality work. A walk through guarantee should be included in your contract.
A Written Warranty
Quality builders will provide you with a written warranty for the materials and labor that went into building your home. The details of the warranty should be clear so that you understand exactly what has been provided for you. Most states require a 12-month warranty, but great builders will give you up to three years. Keep that in mind when reading through the contract. If something should go wrong, you will feel protected knowing that your builder has made provisions to take care of you.
We hope that this post has helped you in the process of choosing a builder for your new home. If you are looking for the right builder, we would love to prove our expertise and loyalty to you. Schedule a consultation with P. L. Lyons Architectural Builders today!