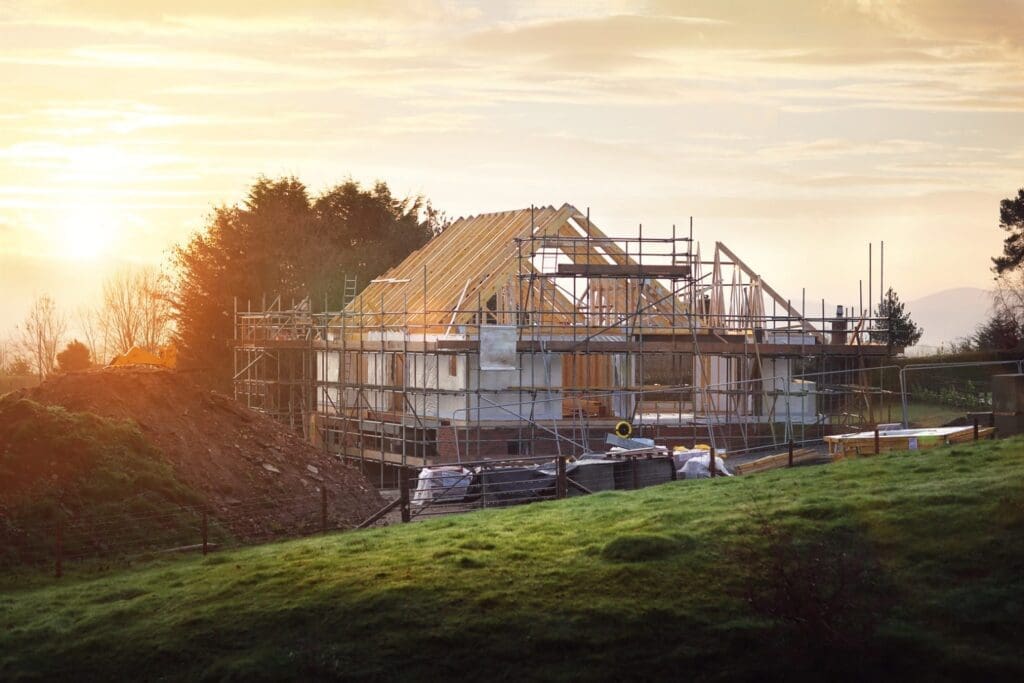 If you've already built a custom home or you're just beginning to consider it, you probably already understand that this journey is a very personal one. It's about you; your dreams, desires, and ideas. Imagine: walking into your new home on move-in day to find everything exactly how you want it. The paint is all the right color. The cupboard drawers are within your tailored reach. The carpet, storage, layout – everything in perfect place. That's why many people decide to custom build their homes. It is your dream home, taken from your idea that was jotted on a napkin and built into a reality. It's unique and why shouldn't it be?
Your home has meaning. It has memories. It is where you will gather with friends or family and find solace after a stressful day. Your home is a part of you, it's a part of your family, and that matters. At PL Lyons Architectural Builders, we understand that when you're building a custom home, you're creating more than just the building. We understand this completely, in fact, because we built our business the very same way. It is a part of us and what we've designed for our business embraces that. Our business is unique and so is what we offer to you.
4 Things Every Client Gets from PL Lyons Architectural Builders That is Unique
1 . Experience
When you're looking to build a custom home, experience matters. At PL Lyons Architectural Builders, our experience dates back over forty years. Although, it didn't end there. Our experience continues to grow and evolve as we continue to seek out new products, new innovations, and stay current on continuing education and codes.
Since experience is a unique strength of our business, we've made it a point to pass that knowledge along through in-house mentorship programs. Because of this transfer of knowledge, no matter which member of our team greets you, you can rest assured that their help is coming from a place of experience.
2. Personal Attention
A PL Lyons Architectural Builders custom built home is never a cookie cutter design because it is a process that we will work on together. When we begin to custom design your home with you, the first thing we will do is sit down at a computer together to draw up the plans. Much like playing house, you will be able to easily visualize the project completed by seeing it come to life through 3D technology. Together we go room to room, making sure everything is exactly how you want it. We start with your personalized vision, add our experience, and finish with a clear plan.
3. A Clear Plan
Because of the experience and personal attention we afford our clients, we are able to clearly develop a custom plan for them that makes sense. When you first sit down with us, we will prepare a complete cost estimate, complete set of specifications, and a contract.
As we work through the personal design process with you, we will be able to use our technology to clearly define an accurate estimate on how much building material will be needed to complete your home. Knowing where money is allocated and why things are done the way they are is an important step in building a home you can enjoy for years to come.
4. Quality Workmanship
At PL Lyons Architectural Builders, we are committed to using quality products and providing quality workmanship when building your new home. Because we stand behind the work that we do, our relationship with you doesn't end when your home is complete. All of our homes are backed by a BIA Registered Builder Warranty. This includes a walk through at the end of the first year to triple check the work that we've done and give us a chance to work through any issues that arose over that time period together.
Even though we use the best materials on the market, things do happen. We want you to know that we're always only a phone call away.
At PL Lyons Architectural Builders, we understand that designing and building a dream home is an exceedingly personal journey and we are honored that you would consider including us in yours. To learn more about how we can help turn your vision into a reality, start a conversation with PL Lyons Architectural Builders at 502-244-0114 or come see us on Main Street in Middletown, Kentucky.