Along with the new year– and decade– come the new design trends that are anticipated for luxury, custom homes. Whether you are interested in doing a custom build from scratch or remodeling your existing home, these trends for both architectural style and design will be sure to wow your guests and leave you with a luxurious experience in your home for years to come.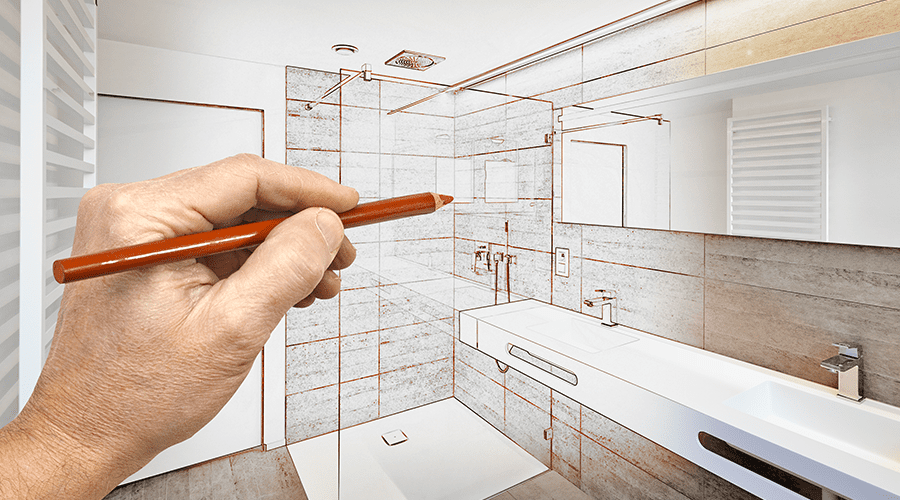 Architectural Styles of 2020 
 Industrial is (Still) In
This particular trend has been a focus of the last decade. An industrial-style home is usually characterized by the use of textures such as iron, aluminum, wood, and other metals. The industrial style is also well-known for its use of asymmetrical construction, clean lines, and simple furniture to go along with these materials. Another component of this style that many homeowners claim complete the look is high ceilings and large windows to bring in natural light.
 Open, Multifunctional Spaces
Although the "open concept" in home design has been popular for years, we are seeing an increased use of this style in modern-built, custom homes. However, even in homes that tribute to the traditional farmhouse are incorporating open concepts too.
Many homeowners and their families are looking for multi-purpose rooms in their home to allow for more space and create a bigger feel to the home. One of the most common ways you can create an open concept is by combining the kitchen and living room or family room. This gives it an inviting feel for family and guests and allow for a natural flow between the different areas and functions of the home.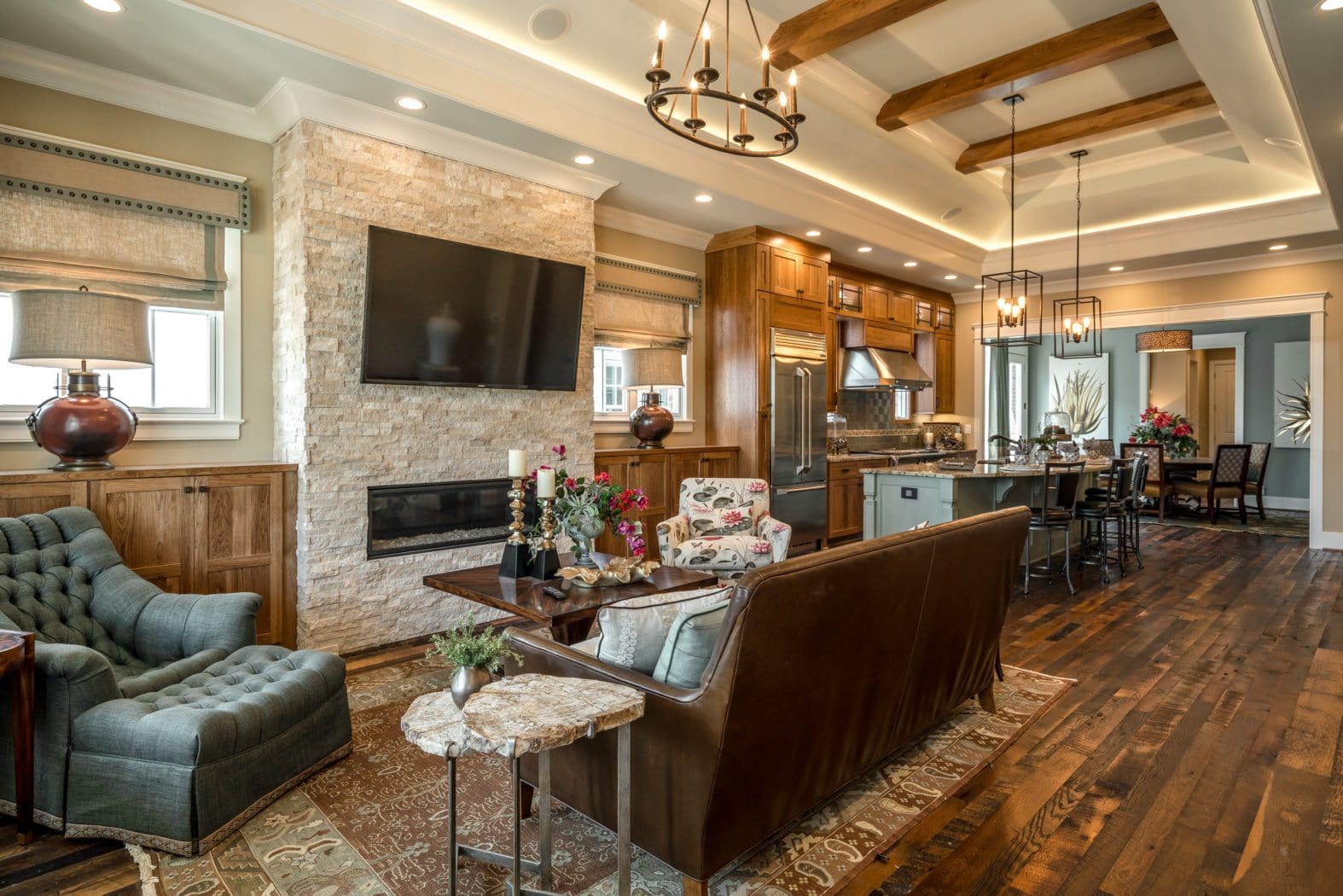 Remodeling 
The choice to remodel is going to continue to be a trend among homeowners in the next year or longer. Veteran homeowners may not be looking to completely uproot and buy or build a new home. The real estate market also points to people holding off on buying a home. A great approach to making the most of your home is remodeling.
The remodeling process often requires a smaller financial investment than a new construction and allows homeowners to implement their design vision into a home they already love. If you're interested in learning more about the possibilities of remodeling and want to read our top tips for remodeling, you can download that here.
 Outdoor Oasis 
Another trend this year is the outdoor experience. Although we all love enjoying warmth and sunshine in our backyards during the spring and summer months, homeowners are wanting more components to enhance their outdoor experience all year long. Some of the features we think will be big hits this year include outdoor cooking areas, family gardens, dual-purpose furniture, outdoor fireplaces, and natural materials for an effortless outdoor space where comfort is key.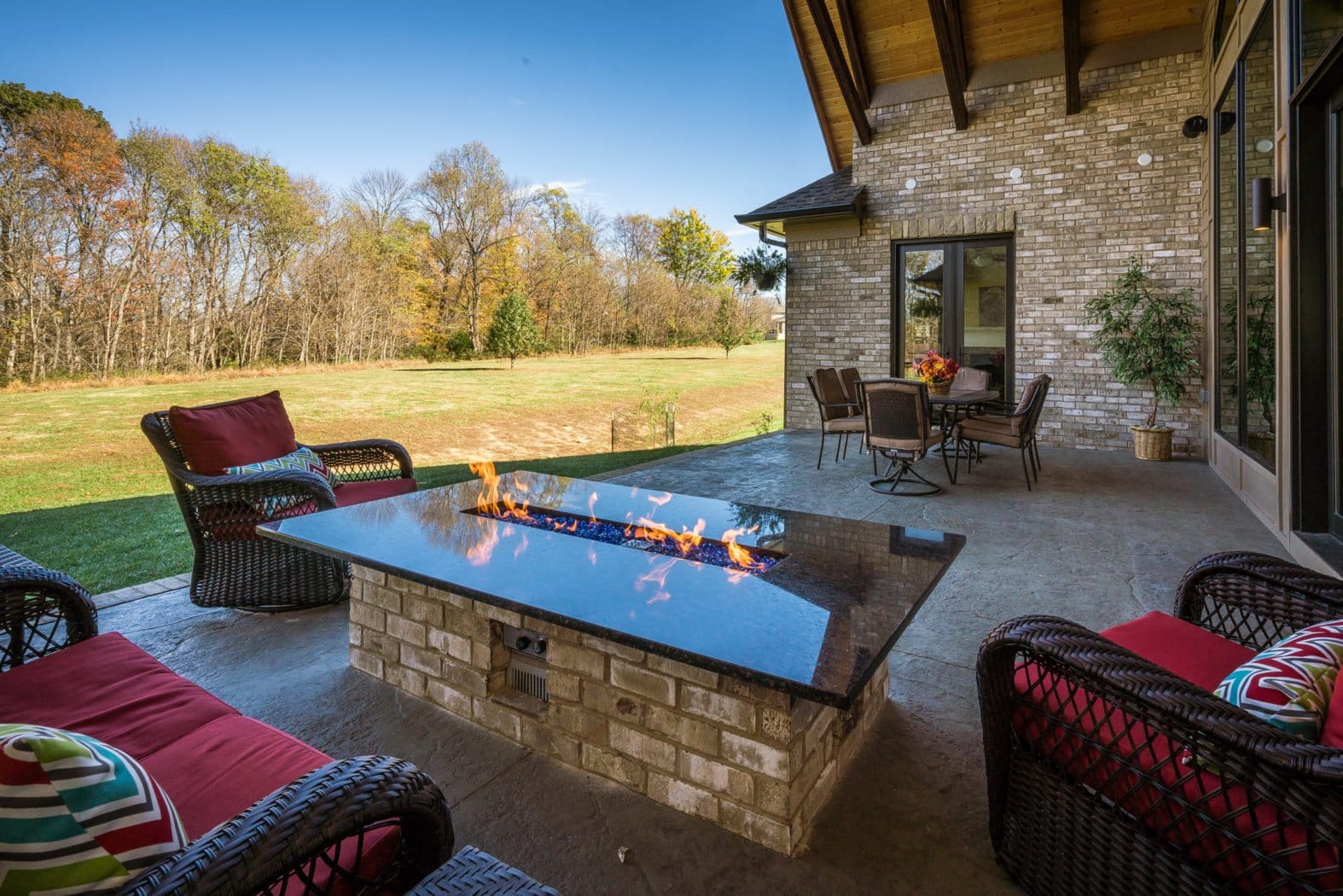 Design Trends To Ring in 2020
 Layering Old and New Fixtures
The use of antiques is hardly a new concept when it comes to design. Antiquing has in high demand, in part to icons such as Joanna Gaines. Finding eclectic furnishings in vintage and antique stores can be the statement piece that homeowners are looking for to give their space the best of both worlds- an old-world feel with modern details. An aspect of antiquing that can help you achieve the industrial style we mentioned earlier is by finding key pieces such as repurposing metals and wood. We also love finding older light fixtures to include as a statement piece in central parts of a home.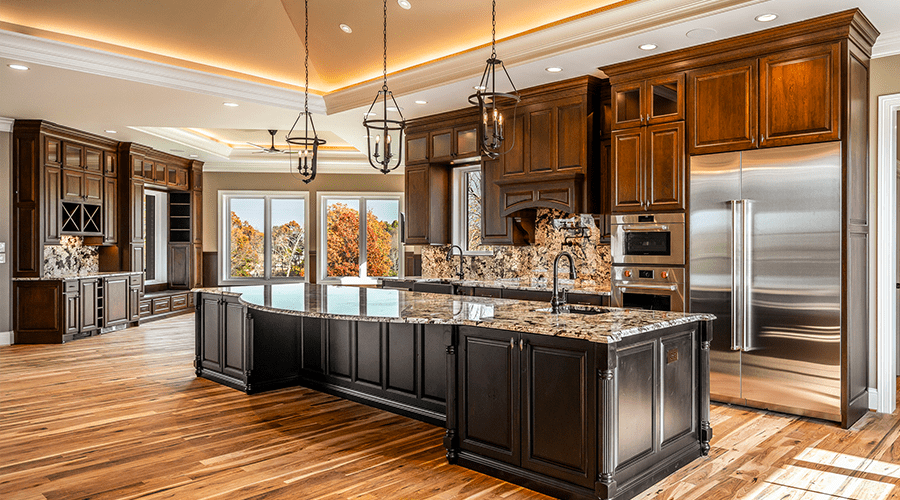 Smart, Automated Homes 
As we see an increased value in "green" homes and being environmentally-friendly, many consumers are choosing Smart Home features as an option for their home design. Automated homes are in high demand for their ability to control internal and external settings such as security, lights, temperature, and more. The features that smart homes offer typically result in cheaper consumption bills. Saving the planet and reducing time and cost in your daily life is a win-win in our eyes!
 Bold and Monochromatic Color Schemes 
Although neutral tones like whites and grays will continue to be seen in homes, we can expect more design choices to steer away from calmer colors and move toward vibrant pops of color. Using deep and rich jeweled tones can create a bold, luxe space that also inspires mindfulness.
Although those vibrant tones will translate to the kitchen too, we will likely see beiges or "greiges" as the most popular choices in that part of the home in 2020.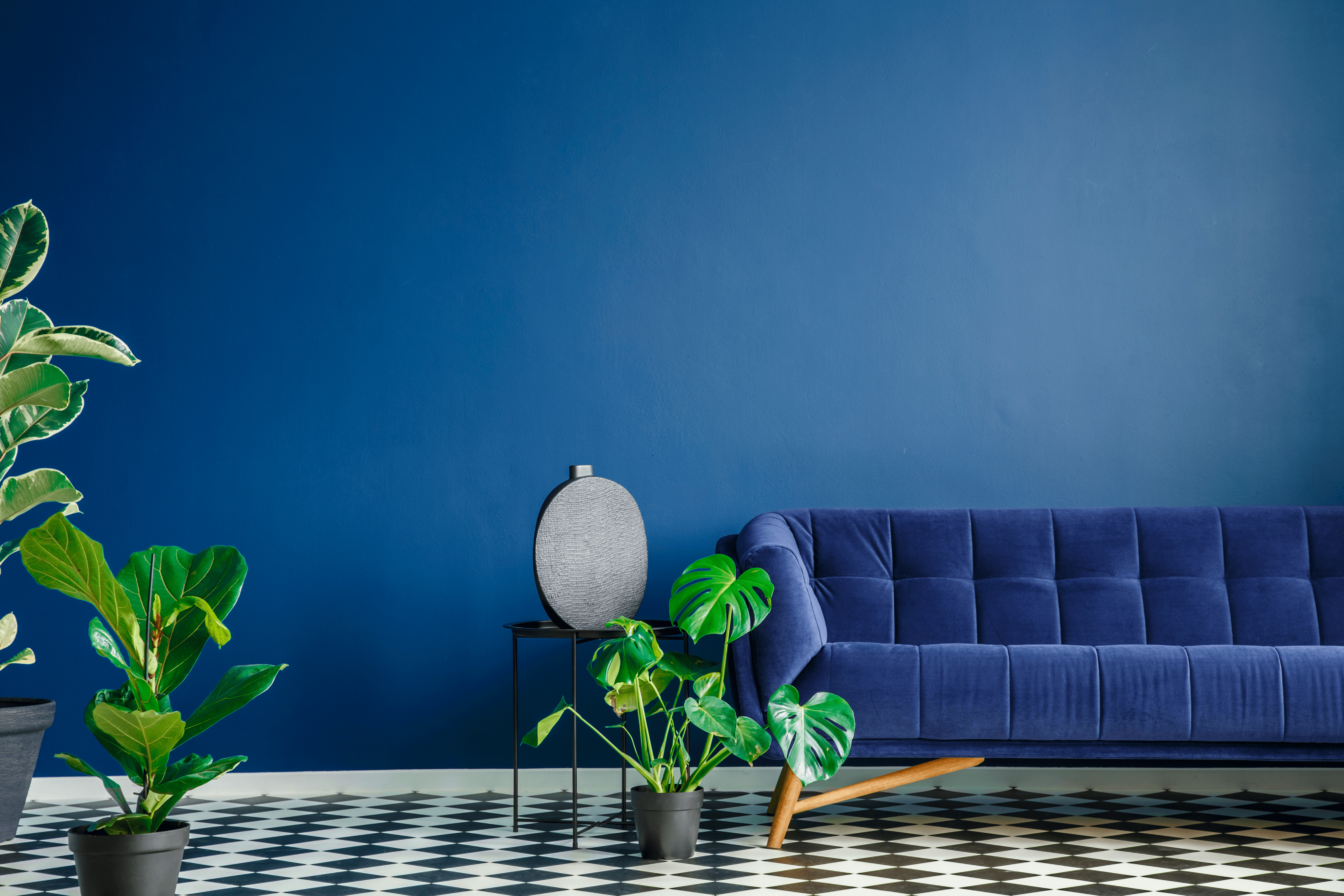 Fun, Patterned Bathrooms 
Bathrooms can be a unique place in your custom home to have fun with design. A trend becoming increasingly common is the use of patterns in the bathroom. An accent wall of wallpaper is a great way to engage the eye when someone first enters. However, a trend for 2020 is fully-wrapped bathrooms with bold wallpaper!
We encourage you to step outside of your comfort zone this coming year and try something new. It is a new decade after all. The saying goes "Fortune favors the bold." We encourage you to branch out in your design style. You may end up loving it even more than you thought!
We hope you've enjoyed hearing the architectural and design trends we expect for 2020. Our team at P.L. Lyons is eager to start building and customizing our clients' homes in light of these trends. One thing is for sure, in 2020 we will continue our passion of creating custom-built luxury homes.
If you're interested, schedule a design consultation with our in-house architect, Ben, to start visualizing your favorite home design.